From FOX5 in NYC, this is Lisa Murphy in a hot low cut top and showing some sweet leggage as well. I don't remember seeing her so hot before, but she's looking pretty damn good here, all four guests are watching Lisa here, can't blame them one bit. She should dress like this all the time.

Lisa turns it up a notch,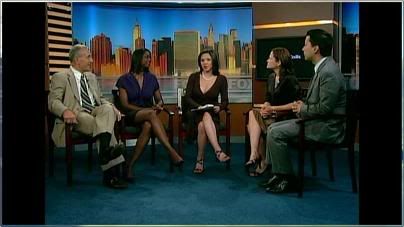 Screencaps courtesy of slashasterisk at the Reporter Caps forum.