From yesterday's "Your Questions, Your Money", FBN news babes Dagan McDowell and Tracy Byrnes looking extremely hot in micro-mini skirts. The slit in Dagan's skirt looks like it goes all the way up to her waist. Damn, I don't think I would even be able to concentrate on the news.

Dagan and Tracy are money,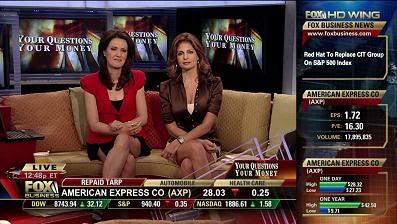 Screencaps courtesy of shadow at the Reporter Caps forum.