What's with all the hot doctors on TV these days. From GMTV in the UK earlier in the week, this is Dr. Anu Bhatia looking just absolutely gorgeous in a short blue dress. I need to find me a GP that is as hot as Dr. Bhatia, I'd be there every day. Her face kinda reminds me of Lori Loughlin, the mom on the new 90210 show.

Busty leggy Dr. Bhatia,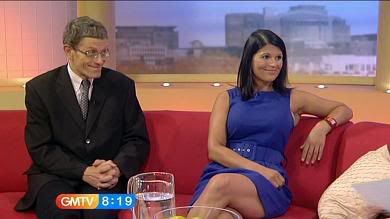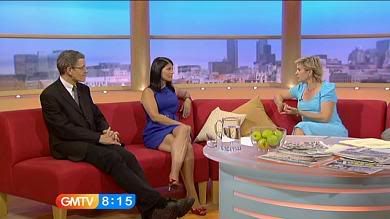 Screencaps courtesy of MVP at the Wide World of Women forum.