More hot coverage of the ESPYs, this is Linda Cohn with Mike Tyson and on the red carpet. She should've worn a hot dress on the red carpet instead of jeans, but oh well. She's in a nice low cut top in the first picture with Mike who looks like he's smitten with Linda.

Linda is an ESPN hottie,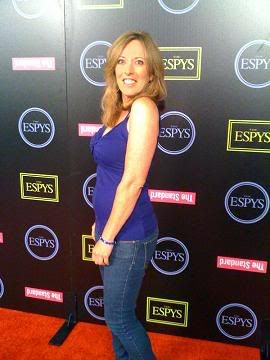 Screencaps courtesy of dogtownboys at the Wide World of Women forum.