It's been a while since I've posted NBC news babe Jenna Wolfe, but she's been looking very good lately. She looks like she's lost like 10-15 to me. Here are some hot pics of Jenna hosting the Today Show yesterday morning.

Jenna's hour glass figure,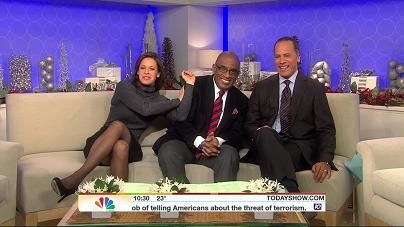 Screencaps courtesy of SceptreX42 the Wide World of Women forum.