Now that Alexis Glick has fled the coup at FOX Business News, I'd have to say that Bloomberg now holds the title of hottest financial babes on TV. These are some wickedly hot pictures of Linzie Janis from the past week or so. Nice touch with the slit skirt, very hot.

Linzie is a delicious tart,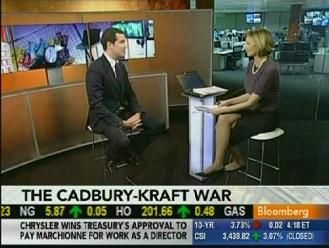 Screencaps from TVHeads, credit tip to NeoCon15 the Wide World of Women forum.