Italian TV is definitely hotter than TV in North America. Mostly because of what they let their news presenters wear. Check out this outfit on Caterina Balivo on Rai Uno. Caterina is a former Miss Italy and she definitely has the body to go with the outrageously hot outfit.

Not many chicks can pull off an outfit like this,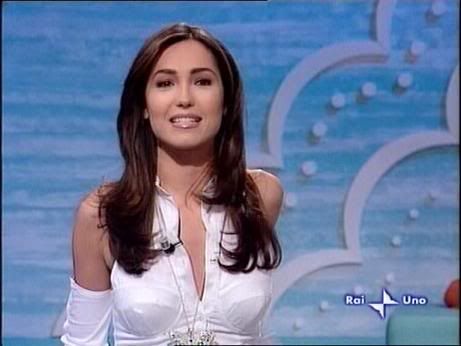 Screencaps courtesy of marauder at the Reporter Caps forum.