It's been Julie Banderas' turn in the rotation for Red Eye on FOX and last night she was looking extremely hot. She had a nice top on and her legs were brimming. She looked certifiably delicious.

Julie with a sexy top on,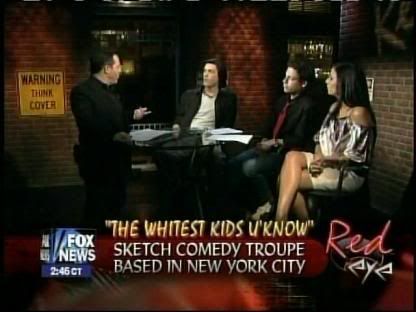 Screencaps courtesy of deadzone at the Reporter Caps forum.