The more I see of Anjali Rao, the hotter she is. I would love to see the rest of her body, I think CNNi should let their anchors sit on couches or read the news standing, that way we can get to see all of their sexy bodies.

I like it when Anjali wear's her hair up,


A peak at Anjali's cleavage here,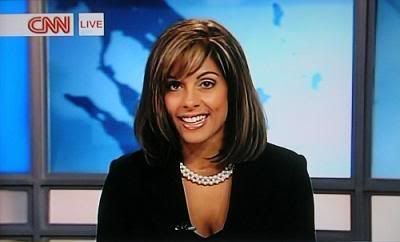 Screencaps courtesy of rerand at the Wide World of Women forum.