These pictures were taken from BBC's The One Show. It's basically like a Kelly and Ripa or Mike and Juliet type show in England. Christine Bleakley is a drop dead gorgeous babe, her co-host Adrian Chiles has trouble keeping his eyes off of her.

Love the dress, dark nail polish and legs on Christine,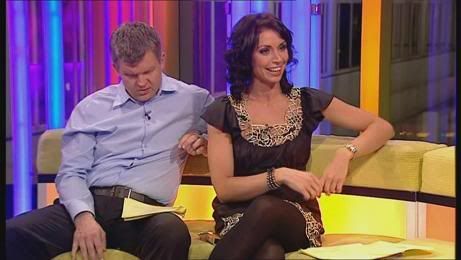 Screencaps courtesy of The Original Groovesectio at the Reporter Caps forum.