We love it when news babes strut their stuff and strike a pose. Alisyn Camerota on FOX and Friends yesterday doing her Sarah Palin impression. Personally, I like the hair up style, it's very domineering, I like women who take control. I'm digging the glasses too, very hot.

Alisyn in a hot Sarah Palin look,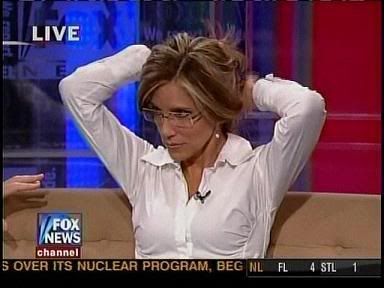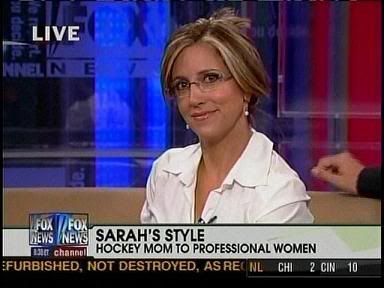 Screencaps courtesy of cody at the Wide World of Women forum.