My goodness, this chick's got long legs. This is Alexa Chung of the morning show Freshly Squeezed on Channel 4 in the UK. She's definitely freshly squeezed alright. She looks like she came straight from da' club to the green room, and the guy next to her was clubbin' with her all night.

Alexa gives us a peek,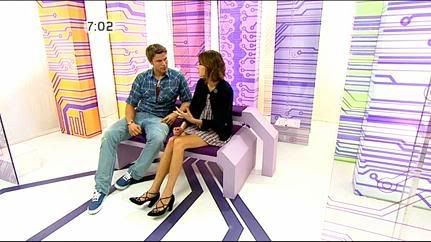 Screencaps courtesy of ddandd at the tscelebs forum.