Not really a news babe at all, but here is bottle blonde Jessica Simpson on ABC's Good Morning America flashing her cleavage for the world to see. Personally, I think Ashlee Simpson is the hotter one, but there are some Daisy Dukes fans out there. Enjoy...

The Jessica cam knows what the viewers want,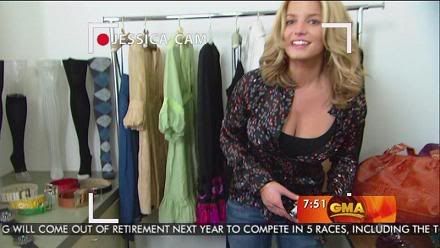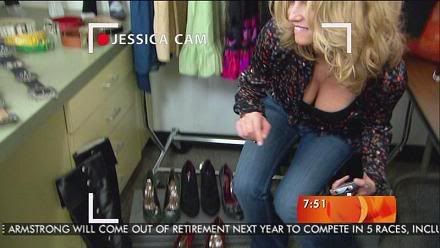 Screencaps courtesy of modelhunter at the Wide World of Women forum.