Our favorite German hotties, Karen Heinrichs and Nadine Kruger looking sharp and sexy. It's usually Nadine (long haired blonde) is in the skirt, but it's a good treat to see Karen in the skirt. I'm down with Deutschland, hump day here we come...

Karen and Nadine are bangin',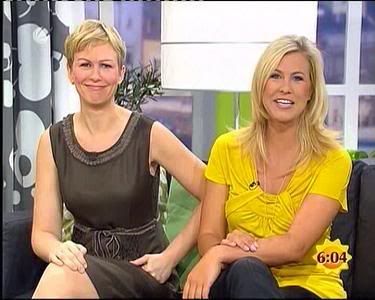 Screencaps courtesy of marauder at the Reporter Caps forum.