Some more German flavor for you. This is Katerina Witt, the bodacious German figure skating star being interviewed by Bettina Tietjen on NDR. I still remember watching Katerina in the Olympics and thinking, damn she looks fine. Then her Playboy spread came out, one of my all time faves. She's kinda older now, but she's aged very well indeed.

Katerina is a knockout,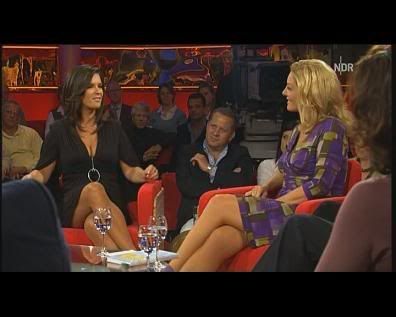 Screencaps courtesy of kimyong at the Reporter Caps forum.