Just a few weeks left to the big vote day. Here's John McCain and Sarah Palin interviewed by Sean Hannity on FOX News. John's thinking in the first picture, "hmm, I think when this is all over, I'm gonna tap that... It's been so long, Cindy just does get it up for me no more". But for real, Sarah is really a wickedly hot milf. I could get used to seeing her on TV every day.

John has deep thoughts about Sarah,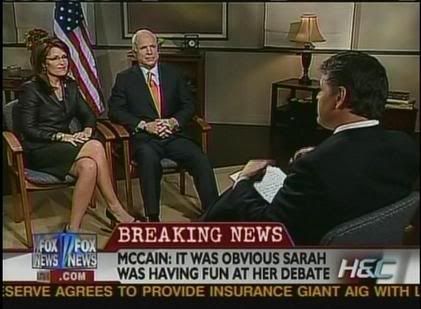 Screencaps courtesy of joeycap666 at the Wide World of Women forum.