I wish I lived in Los Angeles, just to watch hot weather babe Jackie Johnson every night on KCAL. She's got the great hourglass figure, great breasts of course, but nice size hips and backside. I love how everything she wears is form fitted, no extra spaces, very hot...

Jackie with the slight cleavage,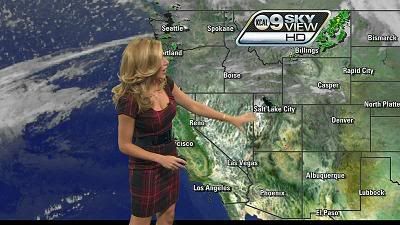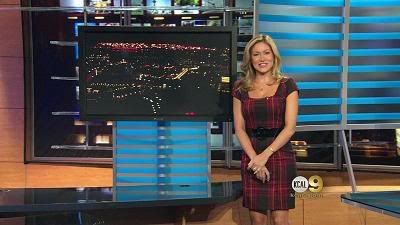 Screencaps courtesy of MadMac at the Wide World of Women forum.