Wow, who knew that Liz had cleavage like this. You can tell she's au natural because of the saggage. The fake ones you can always tell because they're huge but you can see their chest bones. Liz has some fine legs as well, I bet Cody Willard and the boys really enjoyed the show...

Liz is a delicious tart,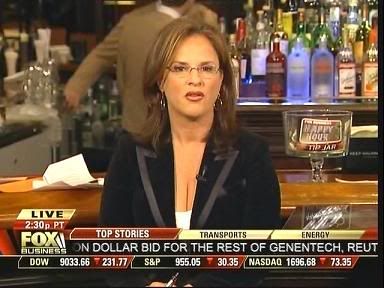 Screencaps courtesy of malone42 at the Wide World of Women forum.