I wish I spoke more spanish, then I could pick up hot latinas like this at da club. This is Melissa Martinez from Los Angeles showing off her legs. You can watch a clip of her here showing off her fantastic cleavage.

Hoochi mama, here I come Melissa,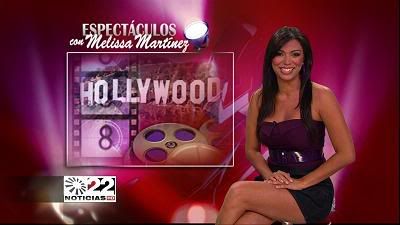 Screencaps courtesy of SuperSoldier and aztec at the LABabes forum.