If you're the editor of Life and Style, you better be hot. And she is. Dawn Yanek being interviewed by Alex Witt on MSNBC. Dawn is definitely hotter than Alex. You can tell Dawn is a pro, look at how she keeps her back arched and chest outward. She reminds me of Anne Hathaway.

Dawn is sexy in satin,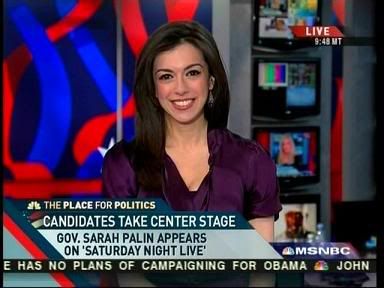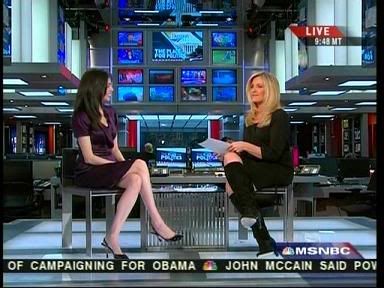 Screencaps courtesy of Gambit at the Reporter Caps forum.