I remember when she was just a little girl, but damn Ivanka Trump has really grown up nicely. I bet she's still daddy's little girl. Anyways, here is a very sexy and leggy Ivanka being interviewed with an almost equally hot Courtney Hazlett, and oh that Joe guy, on MSNBC.

Ivanka and Courtney hot leg duel,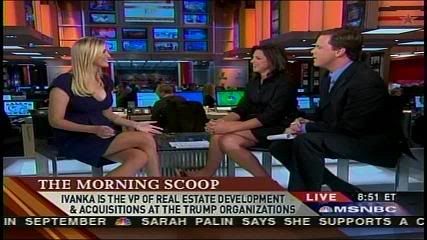 Screencaps courtesy of joeycap666 at the Wide World of Women forum.