I'm sure that every brunette news babe out there will sport a Sarah Palin look going forward. Julie Banderas broke hers out last night on Red Eye and damn, she looked hot. Thank goodness she's got a few more brain cells then Sarah though...

Julie makes a hot Sarah Palin,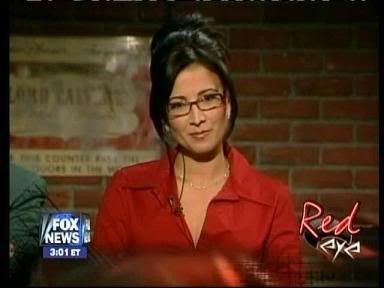 Screencaps courtesy of deadzone at the Reporter Caps forum.