FBN hottie Jenna Lee was profiled by the Mercury News of San Jose. In it she states that she rejects the "anchor babe" label. An excerpt from the article:
In the year since, FBN has come a long way and Lee has done much to take some of the steam out of those "anchor-babe" comments.

"It does take away from the content," she says of the attention paid to her physical appearance. "But that only makes me work harder. Going into a story, I feel like I have to be 200 to 300 percent prepared in order to offset that kind of branding."
Jenna is still one of our all time hottest anchor babes, bar none,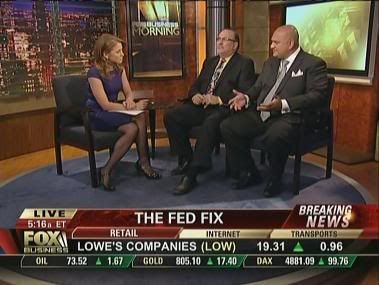 Screencaps courtesy of cody and Mullin at the
Wide World of Women
forum.