From this morning and earlier in the week, sexy views of Britta Merwin on CNBC. You can see Joe Kiernan in the background there checkin' out Britta's body. I bet Joe gets to break in all the hot news babes before they get into the biz, after all, we know about Erin Burnett and the hot tub. Britta's a little skinny, but she's got a nice look about her, her face kinda reminds me of Maria Bartiromo.

Nice view of Britta's backside,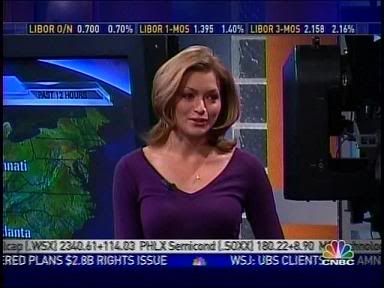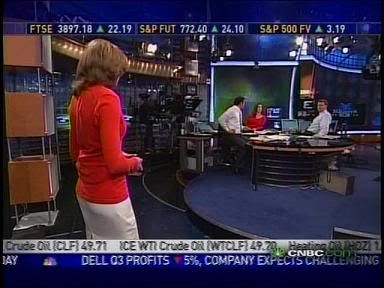 Screencaps courtesy of joeycap666 at the Wide World of Women forum.