Underrated hottie Becky Quick on CNBC sporting the hot lookup skirt. It's the kind of skirt that you peek up when she's ahead of you on the escalator. The guest here is like, "Damn, Joe, I bet you guys have some real fun backstage every damn day." Something about those boots too, maybe because they're so tight fitting, very hot.

"Listen, I can only go 1 at a time"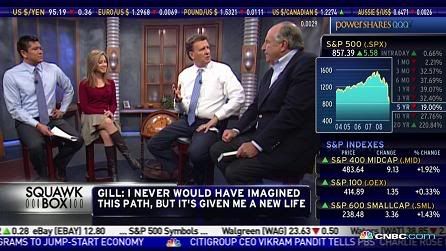 Screencaps courtesy of serenity at the Reporter Caps forum.