One of my fave actors, Reese Witherspoon being interviewed by a very leggy Diane Sawyer on this morning's Good Morning America. With the winter season basically here, I guess sexy black hose is in. My favorite Reese movie still is Election, she's got that sexy schoolgirl look that you can't help but watch.

A hot Reese with Diane,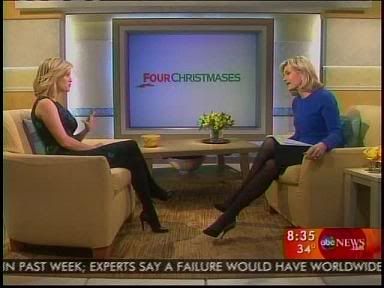 Screencaps courtesy of joeycap666 at the Wide World of Women forum.