Sticking with Los Angeles, take a look at sexy Suzanne Marques of FOX11, my goodness, I think they're making more than Thanksgiving Day pies. From the auto show earlier in the month, I like the look on the guy's face in the car, he's like "that's right suckers, I'm the guy with the nice car and the hot girl." Whoever she's with, they must have loads of fun...

Sexy Suzanne for the holidays,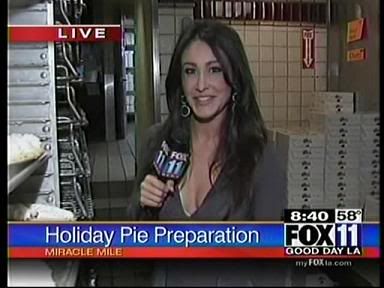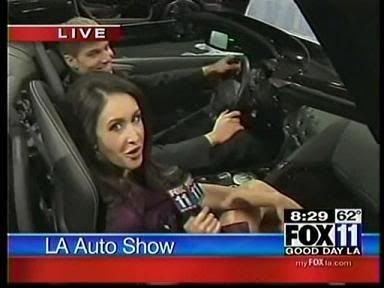 Screencaps courtesy of Ninja and 3finger at the Wide World of Women forum.