Whenever she interviews the hot shots, Kiran Chetry always turns up the sex factor. From Friday, Kiran in a tight short red leather skirt and boots while interviewing ladies man Magic Johnson. Do you think Magic put a move on Kiran backstage? You can bet on it.

Kiran has Magic's eye,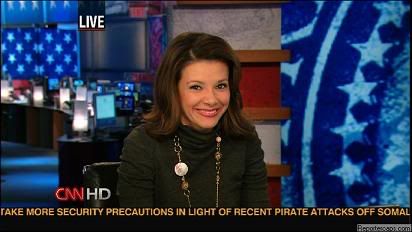 Screencaps courtesy of Sabrina and deadzone at the Reporter Caps forum.