From Good Morning America yesterday, along with Kate Snow and others, that is Gigi Stone apparently on the right caught doing the Sharon Stone leg cross. Hard to tell if its pink or skivies, but heck, I'll take what I can get.

Do you smell something??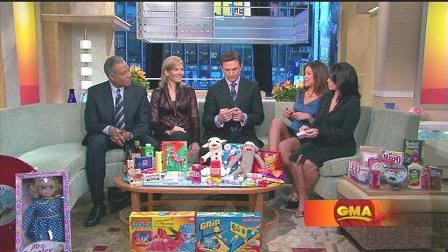 Screencaps courtesy of blisbell at the Wide World of Women forum.