That Juliet Huddy is one crazy sexy babe. Here she is on a M&J repeat show yesterday. Great legs, nice bra peek, and finally, Juliet going gaga over the big thick black snake. I like how she's caressing the mamba and with her mouth wide open. Hmm, I wonder how she likes it, let you imagination run wild...

I think I can see...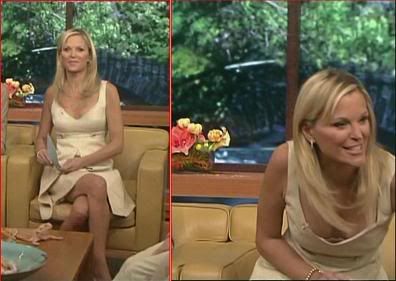 Screencaps courtesy of deadzone at the Reporter Caps forum and modelhunter at the Wide World of Women forum.