From the weekend, Ainsley Earhardt on Hannity's show looking absolutely fabulous. The nice v-cut top and sexy legs. I love how the lighting gives her hair that golden tinge. That's a pretty short skirt for Ainsley too...sweet. I know there are lots of Ainsley haters and an equal amount of fans out there, so comment away...

Ainsley's golden smile,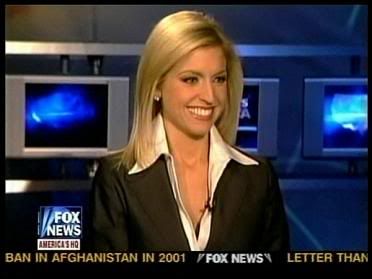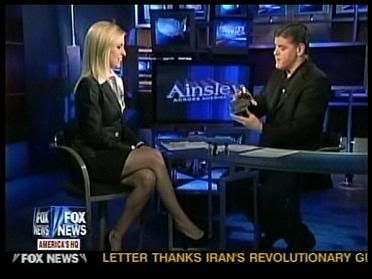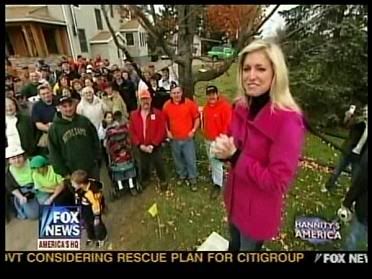 Screencaps courtesy of Sandman at the Reporter Caps forum.