I was surprised too that Mika Brzezinski made Maxim's list of hottest TV news anchor babes, coming in at #11. I mean, she's hot and stuff, but she usually doesn't flaunt it so you'd think some other babes would get in before she does. Here she is on Morning Joe, this morning. When I saw the closeup view of their legs, I first thought Mika was on the left and Courtney Hazlett was in the middle, but it was the other way around.

Mika ain't just another hot news babe,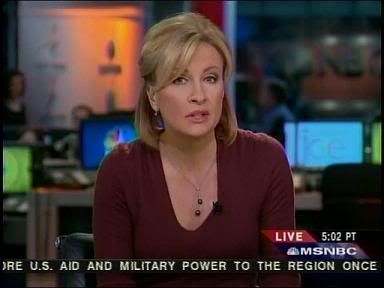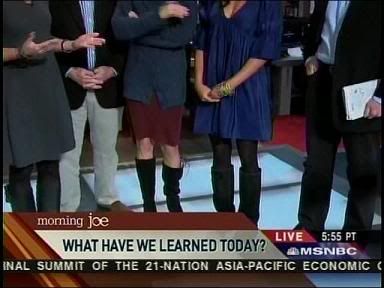 What have we learned today? Mika Brzezinksi is a hot.

Screencaps courtesy of joeycap666 at the Wide World of Women forum.