I think it is every fat guy's dream, to be seen with a really hot chick. This lucky sob gets to be seen on national TV with CNN news babe Heidi Collins, in a very sexy short skirt. This guy will probably have wet dreams of Heidi for the rest of his life.

I love it when you call me big poppa,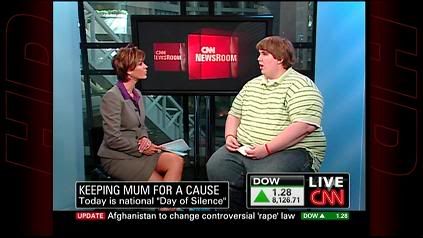 Screencaps courtesy of joeycap666 at the Wide World of Women forum.