Once in a while FOX news babe Megyn Kelly will break out a really hot outfit. From the other day, Megyn breakin' out the sexy red number with a low v-cut showing a lot of skin. And apparently she's pregnant so her rack will only get bigger...

Megyn is the lady in red,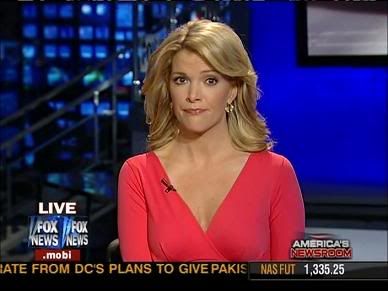 Screencaps courtesy of shad0w at the Wide World of Women forum.