I don't know what the heck she has hangin' from her ears, like teabags or something. Still, Courtney Friel looking hot as usual here on FOX Business (not sure what she's doing there). Whenever I'm watching Courtney, she's smiling, which makes her easy to watch. Probably making up for what's lacking up there though.

Courtney talking bulls and bears,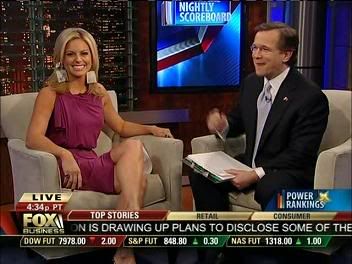 Screencaps courtesy of deadzone at the Reporter Caps forum.