Pretty sure these are all old pictures (2007) but I've never noticed her on BBC before, apparently she is a fill in on nights for BBC. But hot damn, she's one sexy dame. And apparently those Brits like their news serious because they complained about her sexy legs. That's crazy...

BBC never looked this good,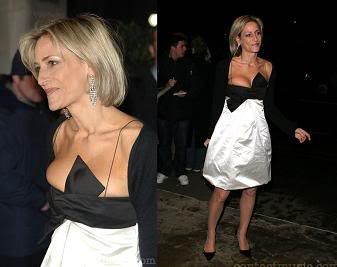 Screencaps courtesy of dubman at the Reporter Caps forum.