Decently hot, but still not as hot as when she was at Headline News. Here she is hosting the Early Show on CBS. I'm transfixed by the placement of her mic, something about that top. Also, I love it when babes rub their legs, do you think Erica's flirting with this guy?

Erica with a teaser,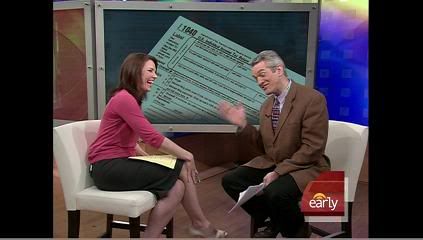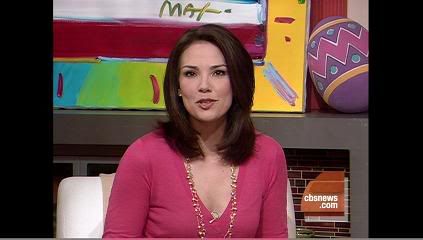 Screencaps courtesy of shadow at the Reporter Caps forum.