Another one of those caption the picture posts. This is blonde news babe Dawn Chubai of CityTV in Vancouver, Canada. How'd you like to be this guy, he gets a great view of Dawn's busty rack and she's rubbin' him on the back, "Little lower, little lower, now switch to the front..."

My, what nice ones you have Ms. Chubai,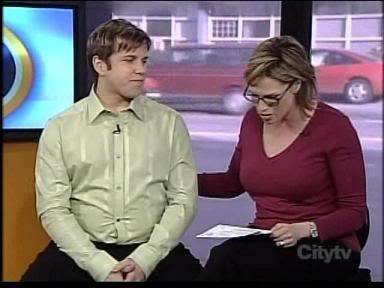 Screencaps courtesy of zebrafish75 at the Wide World of Women forum.