CNN HD finally comes to Canada. I have a nice big screen TV with HD and have been waiting for more programming here. Now I'll be able to watch my favorite CNN hotties on live HDTV finally.

Here is a newer picture of CNN hotties Kiran Chetry with Gerri Willis (you have to click to see the full HD picture)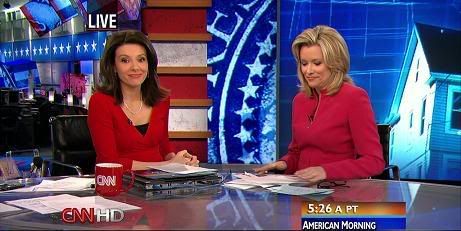 Screencaps courtesy of meatballtime at the Reporter Caps forum.