I'm not really a Kimberly Guilfoyle fan. Of all the FOX hotties, I'd say she's definitely on the low end, something about her mouth that kinda turns me off, like in a Liv Tyler kind of way. But she does have a hot body, I'll give her that.

Kimberly shows off her hot body yesterday,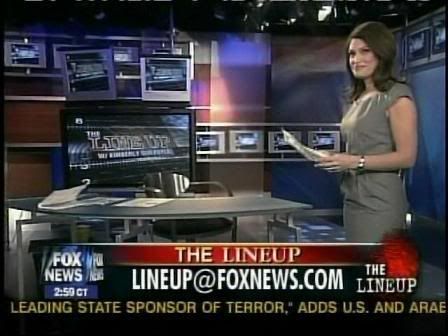 Kimberly's Oh face,




Screencaps courtesy of deadzone at the Reporter Caps forum.