Anyone notice Contessa Brewer's new hot look? She's put her hair up and looks like her makeup has changed a little. I kinda like the hair up look, it reminds me of the uptight teacher in high school. Chicks that wear their hair up usually seem uptight, but it is a sexy look mainly because as a guy you keep picturing in your head as she lets her hair out doing that thing where she shakes her hair from side to side.

It's a different look, but at the moment, I think it looks very sexy,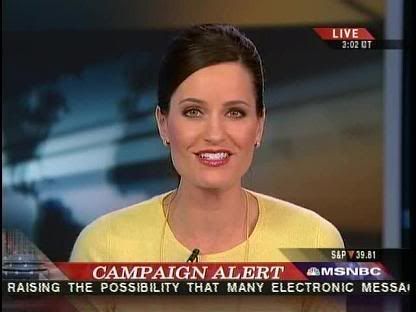 What a nice top, shows her very nicely proportioned breasts,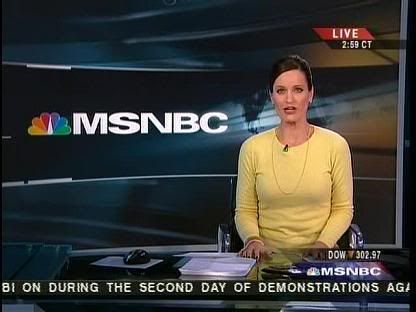 Screencaps courtesy of the Ultimate News Babes website.