I usually only watch NBC's Today Show on the weekends, because I like Natalie Morales, but one news babe that is showing up every now and then on the Today Show is Maria Menounos. Apparently she's been there for several months, though I haven't really noticed. She reminds me of Kimberly Williams from Jim Belushi's show "According to Jim", both are very hot.

Here are some pics from her appearance on the Today Show yesterday,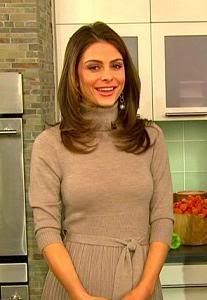 If you like tall women, Maria's your type,


Laughing it up with Ann Curry and Hoda Kotb,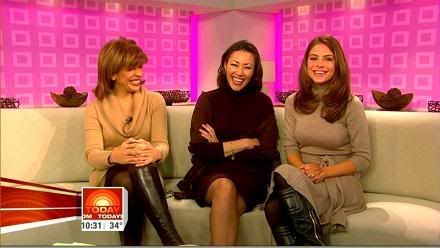 Screencaps courtesy of Shadow at the Reporter Caps forum.