I think anything in the fishnet pattern is extremely hot. There was this hot chick at the restaurant I was in last night with fishnet stockings, she was smokin', all eyes in the room were on her. Julie Banderas was in a sweet fishnet style top on last night on Red Eye, very sexy...

Julie's kinda on the bigger side body wise, but she has a sweet look about her,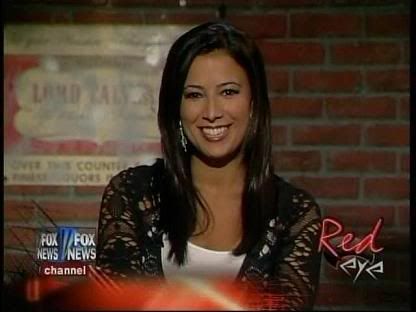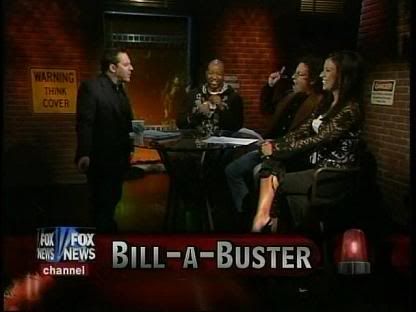 Screencaps courtesy of the Ultimate News Babes website.