What's hotter than a girl in a leather outfit?? 2 girls in leather outfits. This was from yesterday on FBN with Jenna Lee and Alexis Glick. Though Jenna's black leather top was much hotter than Alexis' top. They seem to be having so much fun there at FBN, seems to be much funner atmosphere than the cattiness that goes on at CNBC.

Dude: Whoa, 2 chicks in leather, I think I'm in heaven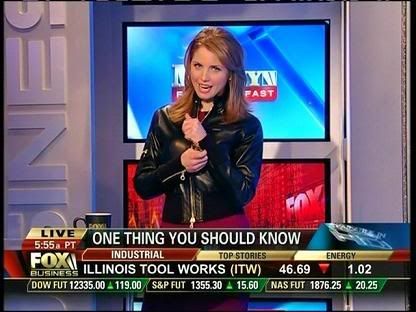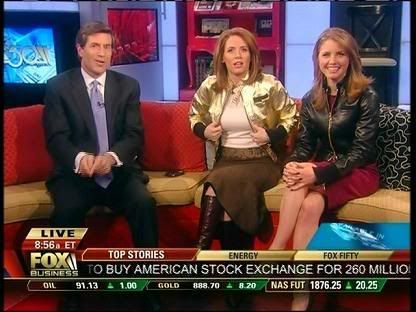 Screencaps courtesy of SHaDoW at the Reporter Caps forum.