Another funny picture. This time with CNN semi-hotties Kyra Phillips and Betty Nguyen. I used to not like Betty, but I think lately she's been looking hotter, I think Kyra is really hot, but sometimes she says some weird stuff.

Anyways, both Kyra and Betty are talking about French President Sarkosy's marriage to a hot french model. I think they're both having a Sarkosy fantasy moment themselves...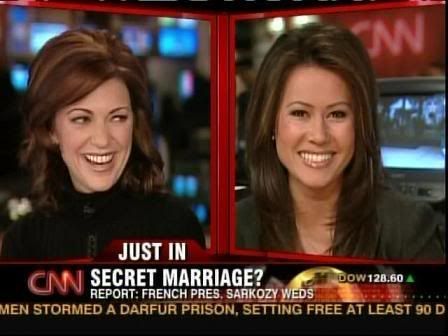 Screencaps courtesy of Deadzone at the Reporter Caps forum.