Going for the long stretch at the ballpark, Robin Meade breaks a sweat with the boys of summer with the Cleveland Indians. From what I gather this was filmed during exhibition last month and aired the other day.

I bet Robin knew exactly where the camera was,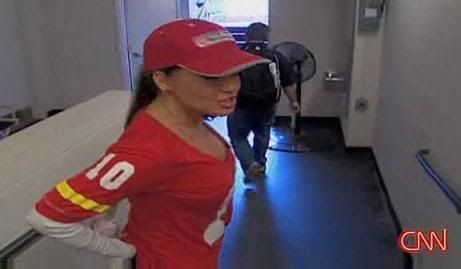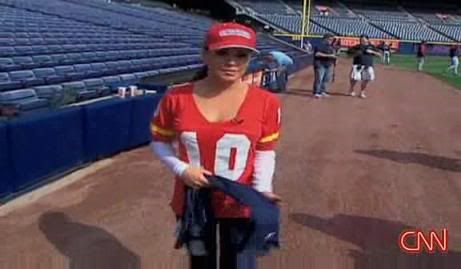 Screencaps courtesy of laker44 at the Wide World of Women forum.