More updated pictures of the sexy Christine Bleakley on BBC's The One showing a little cleavage and nice hosed thighs. I still can't believe they put her on with this guy who looks like he fixes broken pipes. How can you have someone so hot with someone so not.

Christine looking delicious,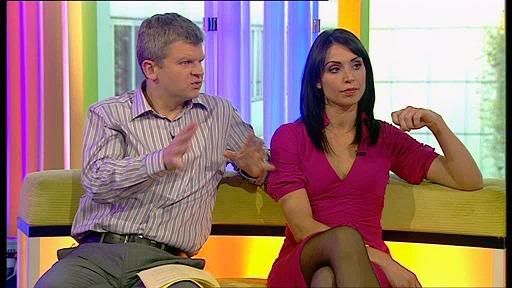 Screencaps courtesy of MVP and The Original Groovesectio at the Wide World of Women forum.