Fabulous boobage by Liz Claman on FBN, too bad no pokies though. As a poster pointed out, on CNBC they'd be poking you out in the eye, but she appears to have added padding now or she's taping them down.

Outstanding breasts,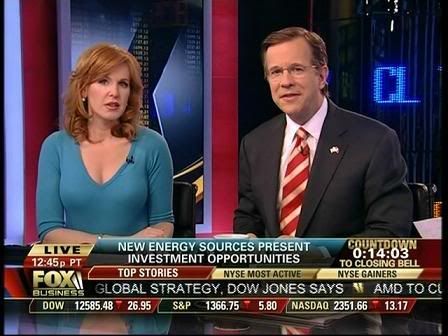 Sandra smith cameo,



Screencaps courtesy of shad0w at the Wide World of Women forum.