I believe these pictures were taken a couple of days ago. Natalie Morales (NatMo) of NBC maybe pregnant but wouldn't know it, she's still got that hourglass figure. I'm pretty sure that's George Clooney in the background here gesturing for NatMo. Great legs on both NatMo and Meredith. It's all good...

NatMo is a pregnant hottie,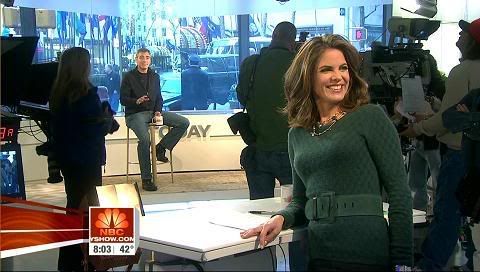 Screencaps courtesy of donkeed at the Wide World of Women forum.