I used to think that Kate Sullivan of CBS in New York was really hot, but now not so much. Her face looks kinda weird, but I bet she has a smokin' body. She's showing a little cleavage here and a little leg action in the full body.

Kate showing a little skin,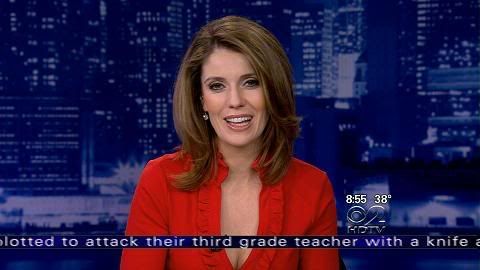 Screencaps courtesy of centricguy at the Wide World of Women forum.